Hello friends! Welcome to my blog, in this article today I show you a total of 5 Most Useful Android Apps 2020 which will be very useful in your daily life.
So as you know that every day thousands of applications are published or uploaded in the Google Play store, and keeping track of so many apps is very difficult according to a daily basis.
Here at GuidetoRoot.com I always try to keep you updated so that your Android experience can be even better. So let's know about the first useful apps on our list today.
Best Free Most Useful Android Apps 2020
1.) Bing Wallpapers
2.) CineHub
3.) Orange Teal
4.) Mint Launcher
5.) Beta Maniac
I have Shared the download link of all these apps at the end of all application details paragraph of this post. you can download from there, so let's know about these apps.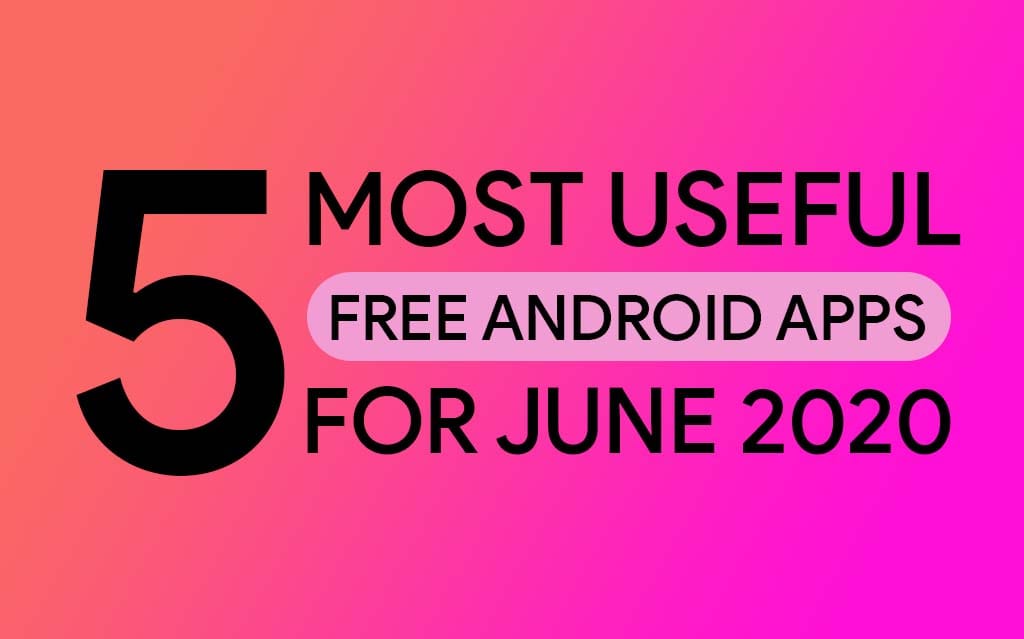 1.) Bing Wallpaper – Best Free Wallpapers Apps
This is a daily wallpaper app, with the help of which you can easily download high-resolution wallpapers and themes.
The Daily Bing Wallpaper app supports almost all screen resolution like QHD, Full HD as well as HD. And you will get to see new content in this app because wallpapers are updated every day.
If you want to set new wallpapers on your phone daily, then definitely use this app.
Top Features of Bing Wallpapers Apps
You can easily download wallpapers in one touch.

In this app, you will get many resolution wallpapers including QHD.

You are also given the option of push notifications so that you will not miss the new wallpapers.

You get to see features like wallpaper preview, portrait mode.

It has regular wallpaper automatic updates.
2.) CineHub –  Best Free Streming Apps
The second amazing application on our list is related to streaming apps, the name of this application is CineHub.
It is basically a streaming application, and the best part of this app is that it is a perfect alternative to paid video streaming applications and it's absolutely free.
The UI of this app is fresh and user friendly, with the help of which you can easily navigate and watch movies, web series in high-resolution. Also, it is not necessary to Sign-Up in this application, you can use this application without registering.
Sub-titles in this app are also available in a multi-language like English, German, French, etc. And with this application, you can stream your favorite TV shows directly on CineHub.
Top Features Of CineHub
You will be able to stream the video without being registered.

This application has a feature of download, which allows you to save your videos offline.
3.) Orange Teal – Best Free Photo Editor Apps
This is basically a photo editor app and you can use this application to get a professional touch on your photos, the UI of this application is very easy.
All the options and features are available in this application, which happens in a basic photo editor application.
It's very easy to use the application, you just have to select a photo and then drag it to the right side, The unique effects will come automatically, and the best thing is available for free in the play store.
Top Features Of Orange Teal
The UI of this application is very simple.

This app provides you unique color filters.
4.) Mint Launcher – Best Free Launcher Apps
This is the next great application in our list called Mint Launcher, if you are Xiaomi fans then you will definitely know about this launcher.
The user interface of this launcher is very simple and smooth, you get a lot of customization features in it and you can also use third-party app icons, this launcher is available for free in PlayStore.
Top Features Of Mint Launcher
In this launcher, you will be able to use third-party app icons.

You can easily resize the app icons.

You will also get a lot of screen transition effects.
5.) Beta Maniac
The next app on our list is Beta Maniac, this application allows you to access the beta version of the unreleased app that is not available for general audiences. 
And in return, You have to provide feedback to Beta Meni App about the apps that can help the company improve its beta version before the global release.
---
Finel Words:
So this article was about 5 Most Useful Android Apps 2020, I hope you liked this article.
Which application do you like?
Don't forget to share this article with your friends, and share your thoughts in the comments section below.