Do you want to Download Magisk Manager and Magisk Zip Latest Version? If yes then you are at right place.
So, hello guys how are you? I hope you are having a wonderful day…..!
Today in this article, you will learn about Magisk Zip and Magisk Manager APK and its installation guide.
Now you will ask what is this magisk and why is it better than other Rooting methods? So don't worry, in this guide, you will get to know everything about magisk manager and magisk zip method.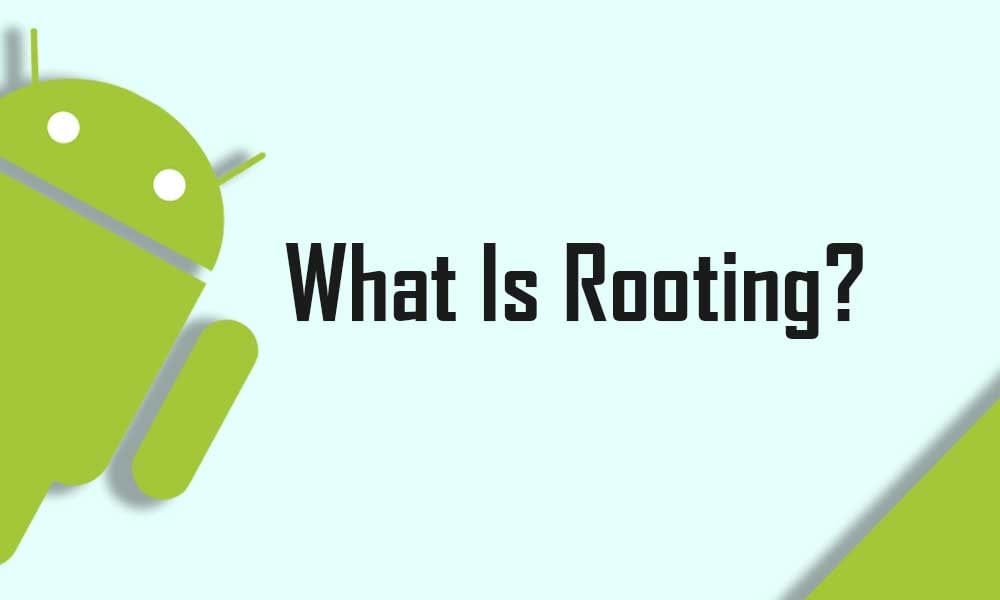 What is Rooting Android?
The root is a process of gaining complete control over Android devices. It is done to get more powerful features on any Android device. By rooting you can downclock or overclock the CPU with the help of third-party apps.
Also, you can change the user interface to the next level by installing custom ROMs, Modules, and much more.
What is Magisk?
Magisk is the most popular Rooting solution for Android smartphones, developed by John Wu.
By using Magisk, you can easily root Android smartphone in a very efficient way.
You can not only root your Android phone using Magisk, as well as you will also be able to enjoy many other amazing features like Magisk Hide, maintain root permissions to third-party apps, and MagiskSU.
The best thing about Magisk is that it does not trigger Google's SafetyNet, it means that you will be able to run banking apps without any problems.
What is Magisk Manager?
Magisk Manager is an amazing Android app that helps you manage Magisk on any Android device.
Magisk Manager comes with a lot of features like Magisk Modules, Magisk Hide, Superuser Access, Magisk Mount, Themes, and much more.
If you want to root your Android phone using the Magisk method, then your phone must have TWRP or any Custom Recovery installed because Magisk is a flashable zip file.
But don't worry, if your phone does not have TWRP installed and you want to install Magisk without installing TWRP, then there is a solution which is the Magisk Manager app with the help of this app, you can install Magisk directly on your phone.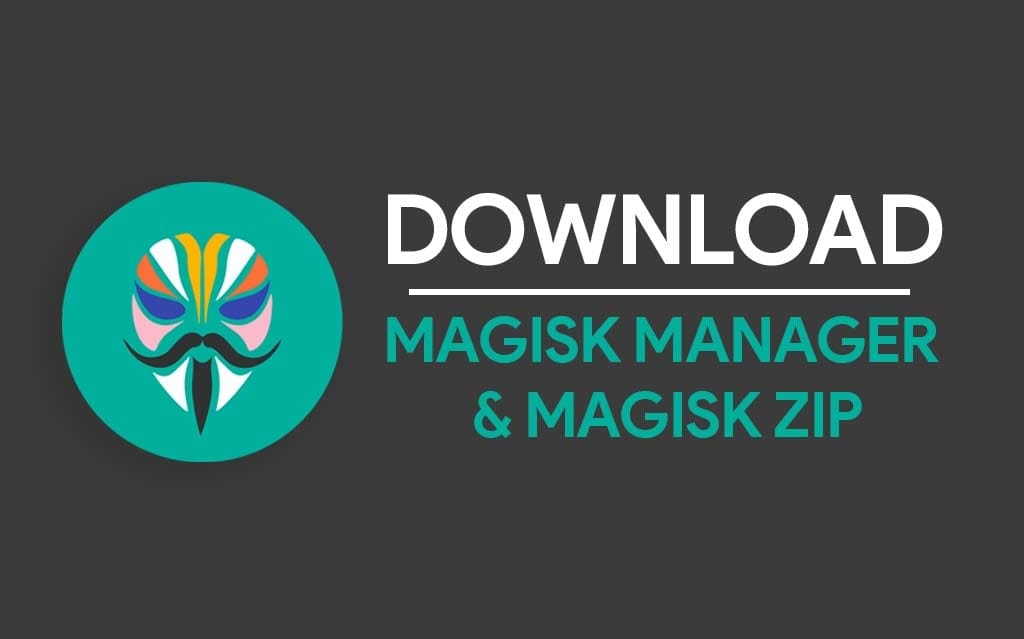 Features Of Magisk –
Magic is a "systemless" root method, as it does not alter or modify system partitions and boot partitions.
As I have already mentioned that Magisk is a very secure method to customize your device according to you.
You can also root your device in many other ways like Kingroot, SuperSu and iRoot. But these methods are not effective enough for routing.
Free & Open-Source Platforms
Magic Mount
MagiskSU
Magisk Manager
Modules Repository
Magisk Hide
Let us now know in detail about all the features of Magisk.
Free & Open-Source Platforms
Magisk is open-source free software that allows you to root your Android phone for free.
Magic Mount
Magisk is the only systemless rooting tool to modify a system without actually modifying it.
MagiskSU
It is like SuperSU, in which you can control all the permissions related to the root.
Magisk Manager
Magisk Manager is an application that you can install updates, add modules to, and remove modules installed on your device.
Modules Repository
You can further enhance your Android user experience by using this Magisk repository feature.
Magisk Hide
This Magisk Hide feature allows us to hide the root access from Android.
Download Magisk Manager Latest APK 8.0.7 for Android 2021
| | |
| --- | --- |
| File Name | Magisk Manager APK |
| Android Version Required | 4.2+ |
| Total Size | 3.05 MB |
| Version | 8.0.7 |
| Developer | Topjohnwu |
Download Magisk 21.4 Latest Version Flashable Zip 2021
| | |
| --- | --- |
| File Name | Magisk Zip |
| Android Version Required | 4.2+ |
| Total Size | 5 MB |
| Version | 21.4 |
| Developer | Topjohnwu |
How to Install Magisk ZIP Latest Version Using TWRP Recovery
First, download the Magisk Installer ZIP.
Then press the power button and volume keys simultaneously, this will reboot your phone in TWRP recovery mode.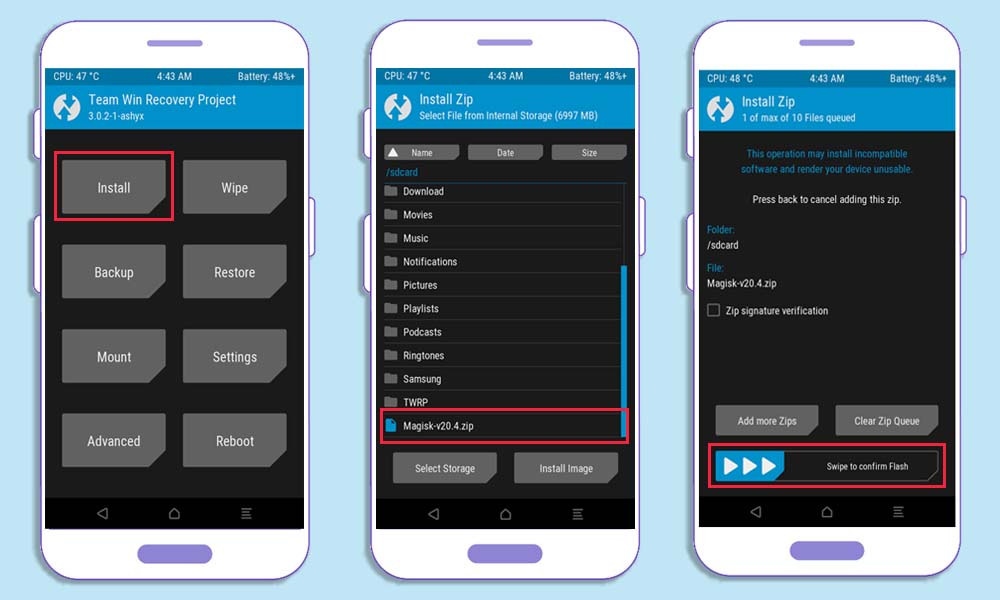 Now, after booting into TWRP recovery mode, press the Install button.
Then locate the folder in which you downloaded the Magisk zip file.
Select the Magisk Zip file
Then swipe the slider to Confirm Flash.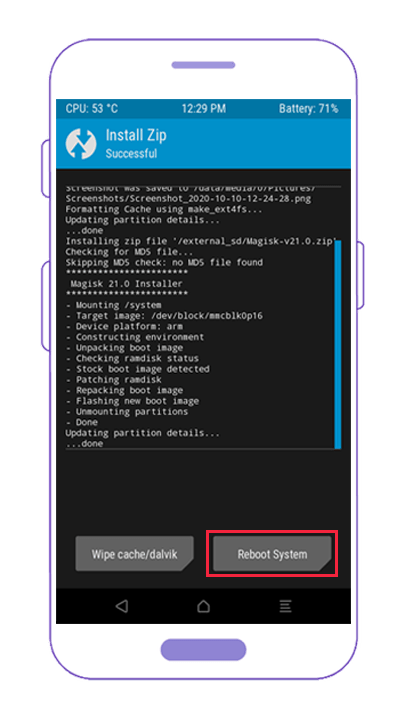 Finally, Press Reboot the System.
That's It 🙂
How to check if your device has been successfully rooted?
First, download and install the Magisk Manager App.
Then open the app and make sure if you see all the options with green check mark.
If, YES….Then your phone has successfully rooted.
That's It 🙂
How to Completely Unroot your Android Device?
First, open the Magisk  Manager App on your device.
Then Select on the uninstall button.
Finally, Tap on the "COMPLETE UNINSTALL" to uninstall Magisk.
If your process is done, then Reboot your device.
That's It 🙂
Must Read:
Wrapping Up –
Magisk is the safest way to root Android because it Root your Android without modifying the actual system files in your phone, which is a good thing.
Also, Magisk is a systemless root method that helps us to run apps like Google Pay etc.
So, this guide was about how to Download Magisk Manager and Magisk Zip Latest Version to root your Android phone, I hope you found this article useful and informative.
If you have any doubts or issues related to this guide, then do let me know in the comment section below. I will try to resolve your problems as soon as possible.
Thank you! for reading this article until the end…!